Would you like to send your measuring device for calibration?
This is quite simple; Print out the order form, fill it out, sign it and send it to This email address is being protected from spambots. You need JavaScript enabled to view it..

Send your measuring device(s) - securely packed in the BAPPU case - with the order form for the factory calibration directly to our specified address in Krefeld. - Complete!

The calibration in our laboratory requires a time expenditure of approx. 8 - 10 working days plus. the mail.
No device is drift-free
The highly sensitive probes and sensors in the BAPPU multi-measuring device are exposed to mechanical stress and long-term drift. In order to permanently guarantee the specified accuracies when recording measured values with BAPPU, it is therefore recommended to have the device calibrated and adjusted at the factory every 12 months.

BAPPUevo displays a corresponding message in the main menu one month before the calibration interval expires. This can be deactivated under "Settings/Display".

Failure to observe the calibration intervals can lead to the results of the measurements being outside the tolerance range
Your 5 advantages:
Maximum safety for your measurement results
Avoiding inaccurate results and possibly necessary rework
Reliable service through in-house calibration laboratory with manufacturer expertise
Repair and maintenance for all BAPPU measuring devices
The latest updates
Please send the instrument including all accessories to our calibration service:
ELK GmbH
Gladbacher Straße 232
D-47805 Krefeld
For questions call: +49 (0)2151-788 86-01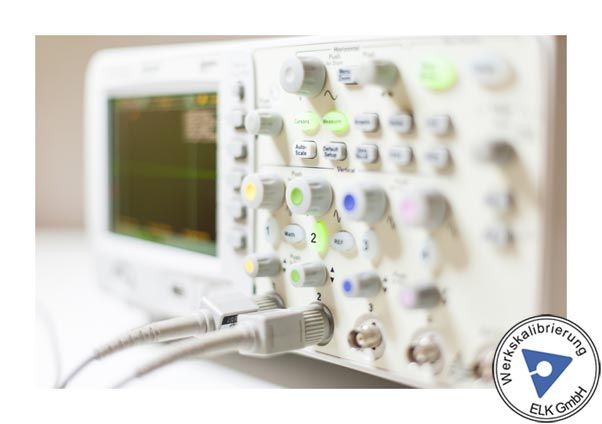 Price List
BAPPU-evo price list factory calibration and adjustment
Price list and order form for the factory calibration of BAPPU-evo and BAPPU-classic.
We also repair in the service of sustainability
BAPPU-evo and its predecessor BAPPU-classic can still be repaired years later. Devices that were more than 17 years old were repaired in the ELK workshops.

Both - the long-term retrofitting and the repair of the devices - are possible because ELK is the developer and producer of BAPPU and manufactures all components in-house in Germany.

BAPPU: build in Germany made for you.
calibration certificates
An incoming calibration certificate is created as standard. All measuring ranges and their deviations are recorded and listed in the calibration certificate. The measuring ranges are then adjusted.

Before delivery, all devices are subjected to a function and plausibility check.

If one or more measuring ranges are defective and an incoming calibration certificate cannot be issued, a calibration confirmation will be issued after repairs and adjustments have been made. This certifies compliance with the measurement tolerances according to the technical specifications of the respective device.

An initial calibration certificate listing all measurement ranges and their deviations after adjustment is available on request and will incur additional costs. However, this must be known when the device is received.

What does calibration mean?
Calibration in metrology is a measurement process for determining and documenting the deviation from the display values of a measuring device. There is no technical intervention on the measuring device here.

What does adjustment mean?
Adjustment means setting or adjusting a measuring device in such a way that the measurement deviations are as small as possible or that the amounts of the measurement deviations do not exceed the error limits. In contrast to calibration, adjustment involves an intervention in the measuring device.