supplementary sensor for the measurement of air speed
With the Anemometer-evo, air speeds from O-5 m/sec can be recorded accurately. This allows the required check of the "comfort" within the framework of comfort measurements in workplaces.
Besides the present values, 3 mean value calculations can be performed over 3 minutes for measurements at various heights. In this way the draught-sensitive areas of the ankle, pelvis and neck can be recorded separately.
The temperature in the airflow is recorded with an additional sensor and shown and stored as evaluation parameters for the air speed values. All recorded data is clearly shown in the display of the basic device and compared as part of the integrated conformity check with the required target values. For the practical performance of the measurements the anemometer has been provided with the possibility of attachment to a tripod.
The Anemometer-evo is a supplementary sensor for the measurement of air speed. The thermal measurement procedure also allows the accurate determination of small air movements.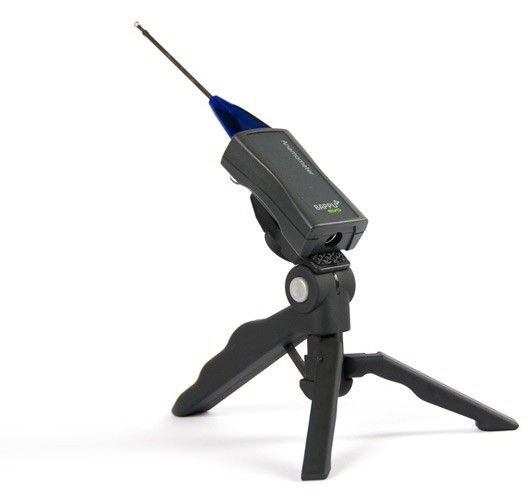 Measurement sizes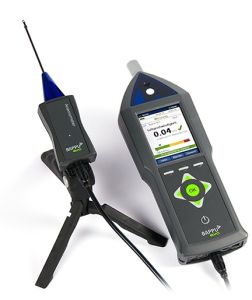 Air speed (0-5m/sec) and temperature in the draught

Mean air speed over 3 minutes
Features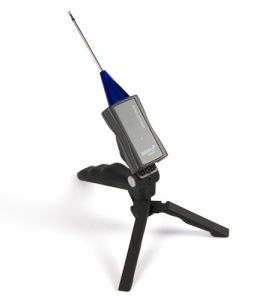 Accurate thermal measurement procedure

High accuracy even with small air movements

Possibility of long-term recording in connection with BAPPU-evo

Tripod retainer and tripod