The solution for measurement data management
Storing, managing and using data in the cloud is becoming increasingly popular. No wonder, because advantages such as almost unlimited storage volumes, content synchronized at any time and "access from anywhere" speak for themselves.
BAPPUnow: already available for VOCOO+.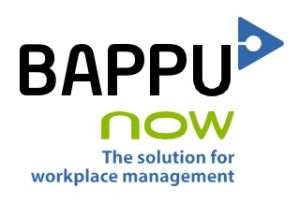 Includes
Manage measurement series and workstations

Customer profiles / client-capable

Measurement preparation, measurement planning and evaluation
Features
Data can be called up at any time

Access possible from anywhere

Sophisticated security concept

Central data acquisition and management of the devices

Suitable for mobile devices
BAPPUnow was specifically developed by our developers to meet the specific requirements of BAPPU and the requirements of occupational safety. All data is securely stored in the BAPPU cloud, where it can be easily managed via BAPPUnow.
BAPPUnow runs on PCs, laptops and of course on mobile devices. In order to be able to use all functionalities from anywhere, all you need is an internet connection and a browser.
Then BAPPUnow shows its strengths: Data can be called up at any time and is always in sync. Uploads take place immediately via WLAN and Internet access, for example via a mobile device.

What we also attach great importance to in terms of our BAPPU users is a sophisticated security concept, uncomplicated control and self-service functions via the management portal as well as the combination of long-term recording, device management, ad hoc measurement, measurement object management and customer management in the cloud.
We have designed the use of the new BAPPUnow as a "software-as-a-service" model. For users, this means: Full cost transparency and flexibility thanks to clearly structured packages and licenses. In addition, the latest version is always available - and thus also continuous further developments of BAPPUnow.