Measurement preparation, evaluation and documentation of workplace analyzes.
The windows-software BAPPU is used for measurement preparation and documentation of workplace analyzes with BAPPU-evo. This program enables you to conveniently evaluate the data recorded with BAPPUevo and to edit the device's management functions.
Different framework conditions with regard to occupational safety apply to different types of workplaces. In order to be able to examine and evaluate workplaces in accordance with the applicable regulations, the applicable target values, can be easily entered and transferred to BAPPU for the integrated conformity check.
The windows-software is technically precisely tailored to the everyday work of the specialist for occupational safety, safety engineer. Flexible and individual processes in the company and in the company can be easily and precisely recorded and mapped.
With the solutions from the administration windows-software BAPPU, you can map all your administration processes in one software and one system.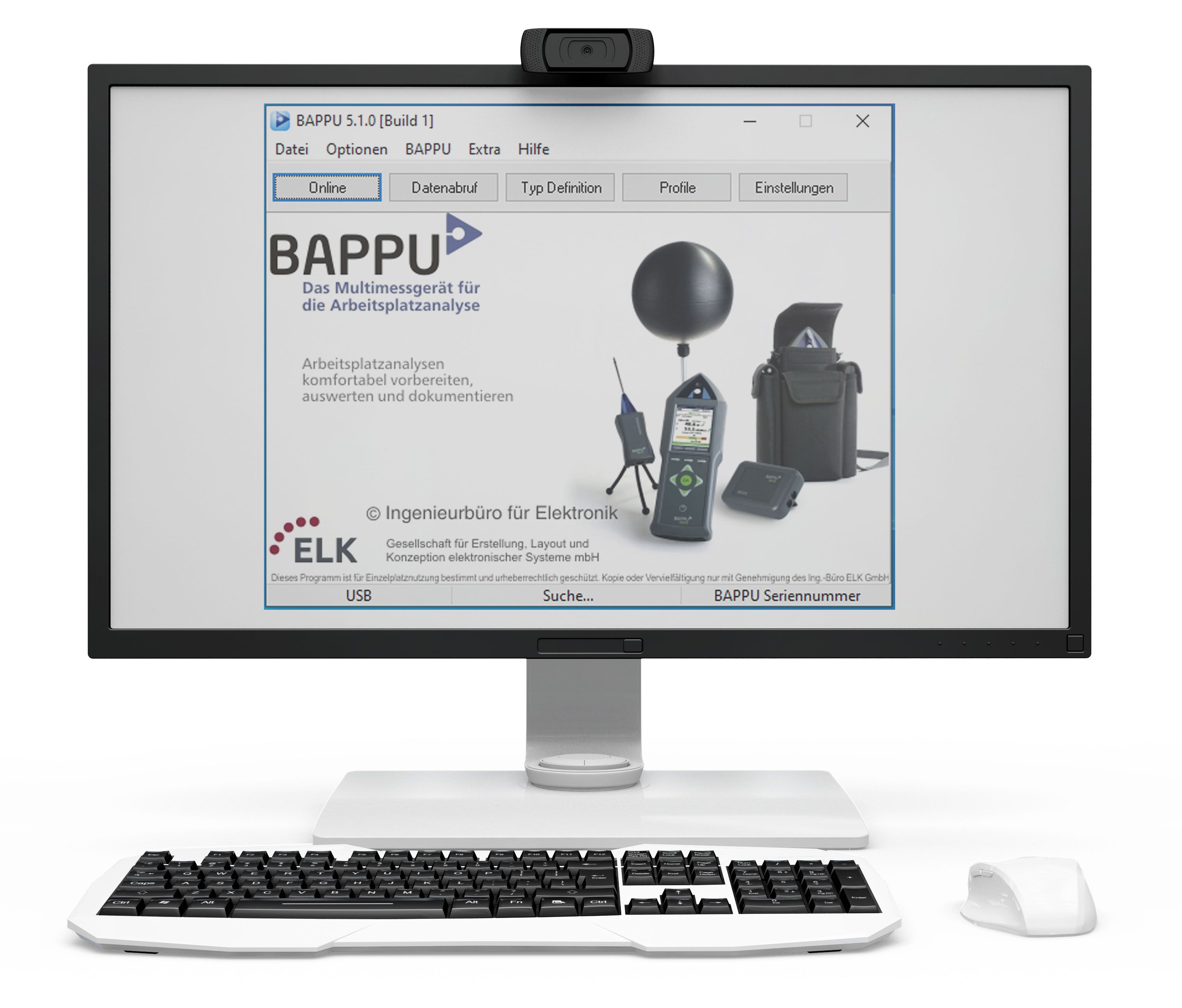 Features
Permanent, practice-oriented further development in customer dialogue

The license for the management software BAPPU is linked to the BAPPU measuring device and not to the number of installations on PCs.

Convenient operation: simple, convenient and time-saving

The software simply makes your everyday work better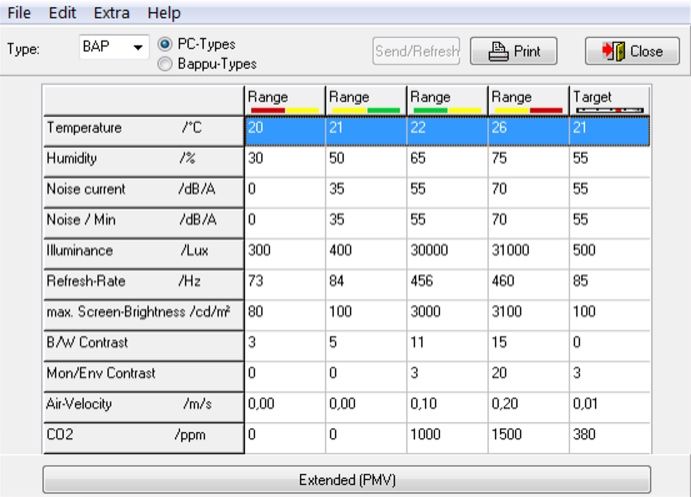 Define workplace types in no time
Simply edit individual workstations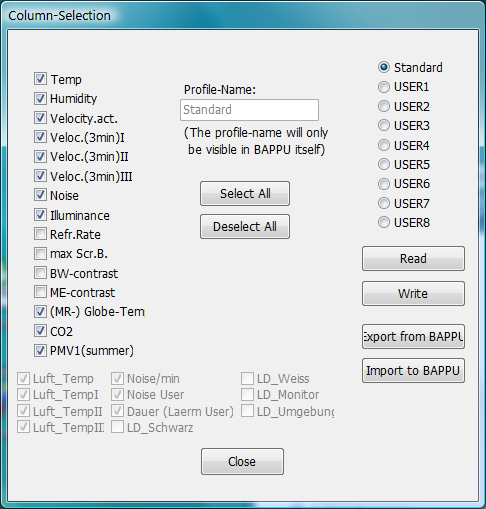 Create measurement series profiles on the PC yourself - done quickly